16 Oct 2021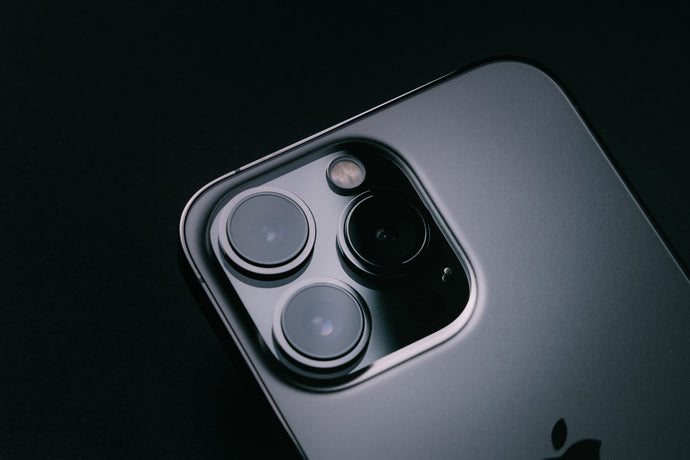 The iPhone 13 range was released at the September 2021 Apple Event. Despite the reported production issues that Apple are likely going to run into due to the ongoing chip shortages, customers have been able to get their hands on these new Apple devices and the reviews and opinions are in! We hear it a lot… 
'What's New About The iPhone 13?'
While the iPhone 13 hasn't seen many changes in design apart from the notch size reduction, it has had some internal upgrades. Let's jump into some of the latest features Apple announced at the 2021 September Apple Event...
What's a telephoto zoom?
An upgraded type of camera zoom which...
has an increased focal length of 60mm or longer

makes objects appear closer than using a regular zoom lens

is better for taking photos where the distance is more important than the width 

offers more options for lighting and views when you physically move the camera
What does a 120Hz display mean?
When we see movement on a screen, we're being shown many still images (or frames) in sequence at a very high speed. If the screen shows us 3 frames per second, it will look like a flipbook. If it shows us 120 frames per second, it will look buttery and smooth. 
'Refresh rate' refers to how many times we're shown an image in one second; at what 'rate' can the display 'refresh' the image it shows us. Refresh rate is measured in hertz (Hz). 
Compared to the standard 60Hz displays, 120Hz...
makes the display look buttery and smooth

offers smoother onscreen action with a sharper picture

improves gameplay where fast reactions and instant onscreen updates can be the difference between winning and losing
It's worth noting that the number of frames you see per second is limited by the frame rate that whatever you're watching was made with. If a movie is made with 24 frames per second (fps), which is typical for film, you'll be seeing 24 frames per second on your device that could be seeing up to 120
The video games industry typically goes up to 120 fps, so this feature will be more or less important depending on what you use your device for
What is Cinematic mode?
When filming, it's important that what you want to be in focus stays in focus, even when you move around. To a certain extent, many modern cameras have technology that helps to keep the right parts of the picture in focus. The cinematic mode however takes this tech  much further.
Cinematic mode features
Predictive focussing

: where the focus predicts who to focus on next by tracking things like eye movements and physical movement like entering the frame

Depth of field

: like portrait mode, but in video form, blurring the background a lot more than the lens would alone. 

Manual controls

: so that you can control the point of focus, rather than the software automatically applying blurs that you don't want
Take a look at what the cinematic mode can produce by watching Apples feature promo video. 
Which iPhone 13 Should I Get?
There are four different kinds of iPhone 13s:
iPhone 13 mini In Review
The most powerful small smartphone

Improved front-facing and back-facing cameras

Improved battery life

Larger storage with a base model of 128GB, compared to previous 64GB iPhone 12 mini, at the same starting price as its half-storage predecessor

Brighter display and super-responsive with a fast A15 Bionic processor

Cinematic mode for video

20% smaller notch at the top of the device, improving design

IP68-certified, meaning it can survive for 30 minutes in up to six meters of water
No mask-friendly authentication on Face ID and no Touch ID
iPhone 13 In Review:
The iPhone 13 seems to be the best iPhone Apple have available to purchase when it comes to value for money and technical features
Relatively slow charging compared to other smartphones on the market

It's missing the 120Hz display

Is missing the telephoto zoom
Cinematic mode for video

Very good battery life
iPhone 13 Pro In Review:
Seen as one of the best smartphones ever 

Cheaper than it's larger version, iPhone 13 Pro Max, with the same feature list

Vastly improved battery life

Super-smooth 120Hz display

Outstanding camera quality

Super-responsive with a fast A15 Bionic processor

Telephoto zoom capabilities
20W limited fast charging

No mask-friendly authentication on Face ID  or Touch ID
iPhone 13 Pro Max In Review:
The iPhone 13 Pro Max is the same as the iPhone 13 Pro! The only difference is it's size. If you prefer a bigger smartphone and are willing to spend a bit more, the iPhone 13 Pro Max along with the iPhone 13 Pro is seen as one of the best smartphones ever. 
Is It Worth The Upgrade?
It depends on your preferences! If you are looking for a high quality, easy to use smartphone that will produce excellent quality photos and videos, with a long-lasting battery life and unrivalled design (we're biased but come on, the iPhone's are BEAUTIFUL), then maybe an iPhone 13 is for you. Check out some of our other articles about new devices being released to compare features. 
What Accessories Should I Get For My iPhone 13?
It depends how you use your device. If protecting your new device from damage is a priority for you, a good quality case should protect the phone from everyday knocks and drops, while a glass screen protector absorbs the shock of an impact, breaking instead of your device screen, depending on the fall of course… we don't recommend putting a screen protector on your iPhone 13 and throwing it over the Grand Canyon. 
The iPhone 13, iPhone 13 mini and iPhone 13 Pro have fast-charging capabilities, meaning if you charge your device with a 20W adapter or higher, your device will charge 50% in just 30 minutes. 
It seems that the iPhone 13 Pro Max is capable of fast-charging at up to 27W. While the device won't consistently charge at 27W, it will still charge faster than its predecessors. To charge the iPhone 13 Pro Max as fast as possible, you can use a 30W charger. 
With the hugely impressive camera features on these devices, you might want to protect the camera itself from damage by using a camera screen protector. 
Be sure to use discount code 13IPHONE13 for 13% off your next order at www.qdossound.com