21 Oct 2016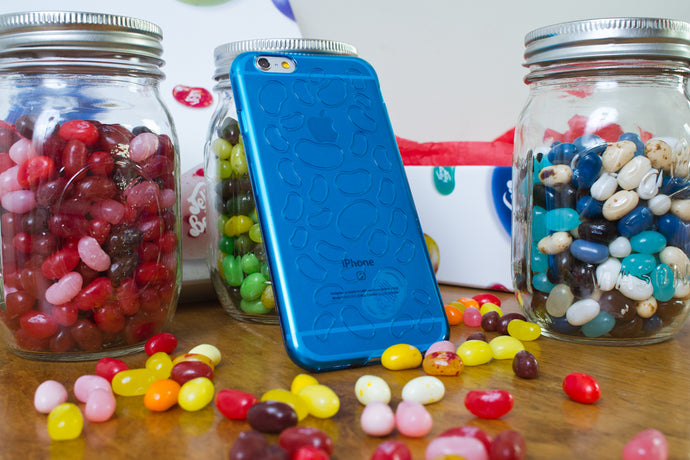 Here's our top 5 sweet treats that aren't for eating, and will help you get in the festive spirit this Halloween! Are you vegan or know someone who is? Have a gluten intolerance and can't indulge in sweets? Or just on a strict diet and not wanting to be thrown off? You shouldn't feel left out, check out some of the treats below... 
In 5th place…
Pumpkin Pie Soy Candle! Creates the perfect atmosphere for scary story telling… Add some festivity to your home this Halloween with a Pumpkin scented candle… (yum!) 
In 4th place…
Lush's Monsters Bath Bomb. This smelly treat is suitable for vegans, and more than suitable for a quiet Halloween in the bath! Pair it with Pumpkin Pie Soy Candle for a super festive bath-time! 
In 3rd place…
Jelly Belly lip balms. You'll want to cheat and lick your lips, but we promise, despite smelling amazing they aren't for eating! And they fit in trick or treat baskets! 
In 2nd place…
Tea-time! Sip on a lovely cup of Spiced Pumpkin Pie tea to get into the festive spirit, perfect for a quite night-in watching vintage horror movies! Only available over the festive season, so grab it while you can! 
And in 1st place…
So we may be bias… but we promise, this sweet treat smells so good you'll want to eat it! Jelly Belly Scented iPhone 6s/6 case, in all your favourite flavours, Very Cherry, Green Apple or Blueberry! At just £14.99, it's the perfect treat not to eat this Halloween. 
Treat yourself this halloween! Have you tried any of the above? Let us know what you think with the hashtag #CreepItReal on twitter. Happy Halloween!