03 Feb 2017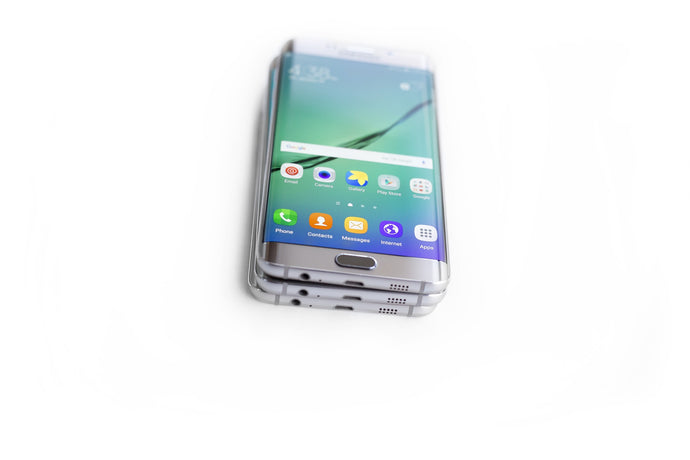 The highly-anticipated Samsung Galaxy S8 will likely be released on March 29th. Leaks over the past several days have most technology publications moving the release date earlier. Previously, most had expected the Samsung S8 to drop in April, at the earliest.
The Samsung Galaxy line of smartphones sets the bar high as far as Android phones go. Year in and year out, each iteration of the Galaxy line (S7, S6, etc.) has dominated both top smartphone lists and sales figures.
As far as our smartphone screen protectors and accessories go, The Galaxy line has also been among our top performers. While Galaxy phones are known for being sturdy, you can't blame people for wanting a bit of extra protection for their premium, not-so-cheap smartphones!
For the S8, a smartphone screen protector may be all the more important. The new Galaxy smartphone is expected to have an edge-to-edge screen with bezels being shrunk considerably, if not eliminated altogether. Even the physical home button is expected to be removed, possibly being replaced by some sort of "3D" touch-like features. Along with the Samsung Galaxy S8+.
The Samsung S8 screen is also expected to be 4K or quad HD. Such high resolution screens make it imperative for smartphone accessory brands to produce the best quality screen protectors possible. Who wants a subpar screen protector  spoiling that beautiful resolution?
The S8 is also expected to have an embedded AI assistant. This assistant will be different from the Apple, Google, and Microsoft variants, and will be a Samsung unique platform. It's also believed that there will be some sort of side button to trigger the assistant.
All-in-all, we expect virtual assistants to become a major competing point over the next few years. With the smartphone market only growing more crowded, these types of innovations will help Samsung distinguish itself.
Thought the iPhone 7 Plus screen was big? The Samsung S8 is expected to get an even bigger screen. One model is believed to measure 5.8", while the other model is expected to measure 6.2". The larger model might be an edge screen, adopting the name S8 edge. However, some rumours hint that all Galaxy phones will have an edge screen from here on out. The Galaxy line isn't likely to increase much, if at all, in terms of overall footprint.
In the past, the Galaxy phone was often announced earlier in the year, with February being a popular month. This time around, Samsung is taking their time, and many believe it's because they want to avoid any more potential battery issues. The Galaxy Note fiasco has scarred the company. It's unknown whether Samsung will look to release another Note or similar sized phablet in the near future.
Regardless, we're going to be looking forward to the new Galaxy S8. Samsung regularly sets the standard with their top-end smartphones and they very well could do so again in 2017. With rumors circulating that Apple is looking to shake things up with their 10 year anniversary and next generation of iPhones, and other competitors looking to up the ante, we expect 2017 to be a big year.