05 Jan 2017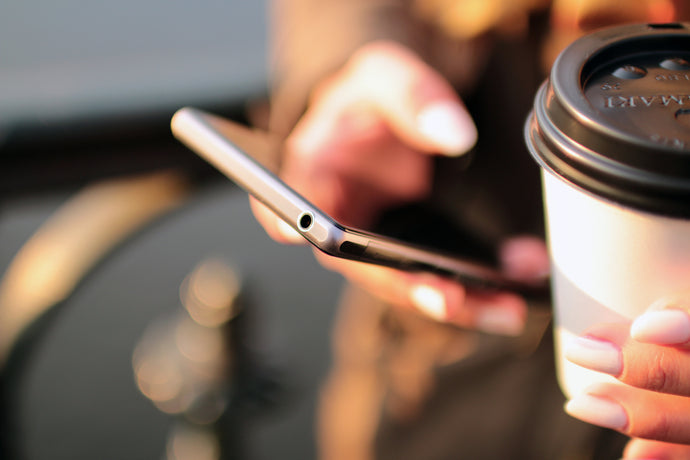 One of the best things about working in the smartphone and tech gadget industry is the constant gadget churn. We get new gadgets to play with throughout the year, and 2016 turned out to be one of the best years so far, at least as far as hot new gadgets go.
Both Samsung and Apple launched a range of new products, and Google finally went full in with their own designed and built phones, the Pixel and Pixel XL. Huawei and other phone companies also launched some enticing new smartphones, giving consumers even more choices.
All of these new phones and products mean we've been launching our own new products, including cases, screen protectors, and other smartphone accessories. This year, we've begun branching out into new areas with smartphone chargers and other accessories, but more on that later.
Back to the rest of the smartphone industry. Apple and Samsung dominated the headlines, per usual, but it wasn't all good news in 2016. Perhaps the biggest story was Samsung's doomed Galaxy Note 7. These phablets had a tendency of catching fire and even exploding. In fact, the exploding phones have since been recalled, and have even been banned on flights owing to the threat they pose.
Samsung hasn't been forward with what caused the explosions, but is expected to reveal the problem(s) soon. Still, you have to applaud Samsung's quick efforts to voluntarily recall all of the Note 7's, offering free replacements or full refunds. So far, over 90% of the phones in the United States have been successfully recalled. If you still have a Galaxy Note 7, we urge you to contact Samsung to get it replaced as soon as possible. 
Beyond the Note 7 incident, Samsung's smartphones continued to dominate the Android market. There are tons of smartphones out there, and a lot of them are great, but Samsung always seems to be a cut above. The Samsung Galaxy S7 topped Consumer Report's ratings, while Techradar called the Galaxy S7 Edge a "work of art", crowning it as the best smartphone of the year (the regular S7 came in second).
TechRadar also crowned the Apple iPhone 7 Plus and Apple iPhone 7 as runners up, coming in third and fourth place, respectively. However, Apple annoyed some would-be customers by opting to do away with the 3.5 mm headphone jack. Now, customers are required to use Bluetooth headphones, special new headphones that connect to the iPhone's lightening port, or an adapter or other clunky solution.
Further, despite having a larger battery than the iPhone 6s, many have complained that battery life is actually worse with the iPhone 7. Still, while the iPhone 7 fell short of some expectations, it's a great phone and we've seen strong demand for our iPhone 7 screen protectors and cases.
With the iPhone 7's very bright, and color rich screen (seriously, it's one of the best we've ever seen, if not the best), it's important to have a high quality glass screen protector. What's the point of shelling out hundreds of pounds for a beautiful phone only to cover it up with a low quality screen protector?
Anyways, competitors didn't let Apple's "flubs" (if you consider them that, we don't) pass quietly. Google went as far as to mock the iPhone 7 with their new Pixels. After highlighting the many breakthrough features of their new phones, Google also mentioned that their 3.5mm headphone jack was "satisfyingly not new."
The Pixel is the first phone made "inside and out" by Google. Previously, Google worked with other phone makers to launch their mid-priced Nexus phones that offer an unadulterated Android experience. Design and production was largely left to companies such as LG and Huawei.
Now, Google is looking to get more directly involved with their homegrown Pixel phones. We'll be keeping a close eye on the Pixels, and may start offering glass screen protectors for them in the future.
Watch the Google Pixel ad here.
While Google is ramping up its efforts, the smartphone world is still largely dominated by Apple and Samsung. However, numerous companies, including Huawei with their P9 Lite, are putting up increasingly stiff competition. Due to the Huawei P9 Lite's success, we've created one our industry leading OptiGuard Glass Protect screen protectors, and we have been pleased by the strong sales so far.
Huawei is definitely a company we'll be keeping our eyes on. Back in 2015, Huawei also built the Nexus 6P for Google, which is quite a kudos given Google's very high standards. We expect to see greater Huawei phones and products in 2017.
QDOS Continues to Expand in Smartphone Accessories Market
As for the team over here at QDOS, we've continued to crank out industry leading smartphone cases and screen protectors. When it comes to protecting your iPhone 7 or Samsung smartphone, QDOS still offers the best screen protection and cases on the market.
We've also expanded our range of iPhone cases. If you own an iPhone 7, you can now protect it with our rugged but super thin SHOX case, which will protect it from falls of up to 2m. We also launched our luxurious MATRIX case, which offers slim and stylish protection.
Further, we've branched out into new areas, launching our "PowerShare" accessory, which allows you to use one Android phone to charge another. Next time you're out with friends and your phone is dying, you won't have to worry about finding a wall plug, just "borrow" some juice from a friend.
Meanwhile, our SharePort charger offers a revolutionary way to charge up phones in your car. Not only can you plug in multiple phones, but a detachable extension hub makes it easy for any passenger in your car to charge their phone.
Anyways, 2016 was a busy year for us over here at QDOS and for the smartphone industry as a whole. Lots of change and lots of churn means we had to constantly be on our toes, but overall it was a great year! We expect 2017 to bring even more change and we anticipate that a lot of great new phones and accessories will be hitting the market.
By the way, Happy New Year! We hope 2016 was great for you, your friends, and your family. 2017 has arrived, and we're sure you're all going to be very busy. We hope your year is getting off to a great start. May the New Year bring you prosperity, fortune, and all the rest!