14 Aug 2021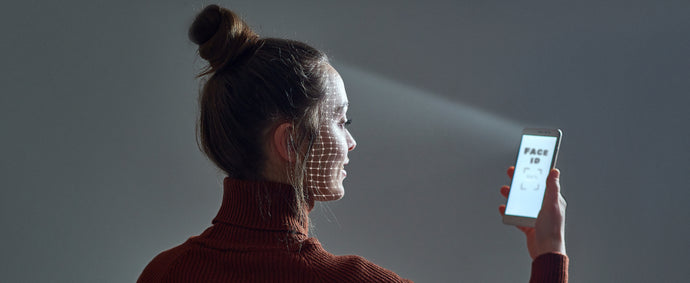 Could Face ID be coming to every Apple device? According to Bloomberg journalist Mark Gurman, who has a long history of accurately predicting Apple announcements, the handy feature will eventually be making its way to all devices! 
Currently, Apple have three security options for unlocking their devices. Passcode, Face ID, and Touch ID (the fingerprint scanner). However, not every device has the choice of all three security options. 
The devices which already include the Face ID feature are:
The devices which use the Touch ID security feature include:
MacBook Pro

MacBook Air

24in iMac

iPads

iPad Mini

iPad Air
All Apple devices can be unlocked using a personalised passcode between 4-6 digits. 
Gurman predicts that the Face ID unlocking feature will be listed in all of the Apple device feature lists within the next few years, as he speculates that this is Apples long-term goal. Gurman estimates Face ID could become Apples standard security feature from anywhere between 2-5 years. 
What's Holding Apple Back from Face ID?
Short answer? Cost. Which won't come as a surprise to Apple fans. The cost of adding the Face ID security feature increases the value of the device, which in turn increases the price for customers.
This is why the lower priced iPhone SE does not have Face ID as a feature; the iPhone SE was sold as a more affordable Apple iPhone and featured the cheaper, but still highly effective Touch ID security feature. 
If It's A Cost Question, Why Isn't Face ID Already A Feature In The Expensive Macs? 
On top of Face ID being a pricier security feature than Touch ID, the technology of the Face ID security feature is not quite ready to implement into the Apple Macs…
This is because of the size of the tech. The current True Depth system (used in Face ID) doesn't actually fit inside of a Mac's screen. 
Why the Interest in Switching to Face ID?
Apple doesn't usually make these types of changes and updates to appease their customers… they usually invest all this time and effort into projects that are designed to produce profit for the company, and that's exactly the plan with Face ID. 
The purpose of Face ID, like Touch ID, is obviously for data security. HOWEVER, unlike Touch ID, Face ID also opens the door for a world of augmented reality apps to be created and sold on the Apple App Store, which is a huge incentive for Apple to make this feature available across more devices. 
According to Gurman, once the tech of Face ID is ready, Apple will immediately replace Touch ID across all devices. 
Are Customers Satisfied With Face ID?
There's no doubt that when Face ID works, it's much quicker than typing in a passcode, whoever, as an iPhone user myself, I personally find that Touch ID was the fastest option for unlocking my device. 
The problem with Face ID in 2021 is that so many of us in the world are wearing face masks so often. Unless I'm missing a trick, Face ID does NOT work when wearing your mask, which makes sense as the camera can only really see the top of your head and your eyes. 
There are ways that you can make Face ID work with your mask and it includes recalibrating your Face ID while partially wearing a mask. This article explains the steps to go about recalibrating your Face ID to be usable while wearing your mask. 
But will Apple be improving Face ID to be able to unlock your device when only your eyes are visible? We think so here at QDOS! The world of tech moves fast as we well know after over a decade in the business, and these types of updates and upgrades are only a matter of time until the improved tech becomes industry standard.
Do you know what doesn't interfere with your Face ID security feature though? Our
OptiGuard screen protectors
! Covered by a Lifetime Warranty, you can even request a replacement OptiGuard should yours get damaged while protecting your device.