08 Sep 2021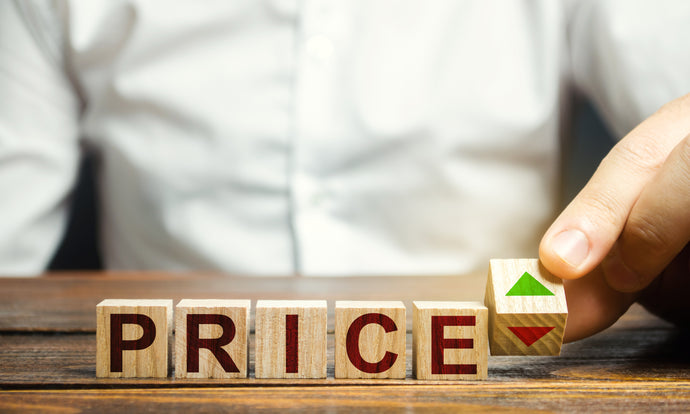 This news comes from the somewhat hit and miss DigiTimes, with a somewhat wavy track record of correctly predicting Apple news. This is a rumour however I think we're all hoping, is false. 
As the September iPhone 13 Apple Event fast approaches, the question on all of Apples customers minds is this… 
How Much Will The iPhone 13 Cost?
While the industry originally speculated that the price of the new iPhone 13 range would mirror that of the iPhone 12 range, it seems that a high chip production demand for the expected launch could see a range-wide price increase. 
Why Might We See A Price Increase In The iPhone 13 Range?
While DigiTimes doesn't go into great detail surrounding the reasoning behind this suspected price increase, we know that TSMC, Apples supplier, is likely part of the reason if the rumours turn out to be true. 
TSMC is said to be increasing their prices by up to 20% for their customers for electronic components starting from January 2022. With Apple being one of their clients, this will likely have a rollover effect on Apples customers, with us paying the price on a more expensive iPhone 13. 
So HEY, here's a 20% discount on any items from our iPhone 13 range. Use the discount code 20IPHONE13 at checkout.
So while we don't know for sure, it's safe to assume that if we do end up seeing a price increase across the iPhone 13 range, it's likely due to TSMC increasing their pricing because of high demand for electronic components, that, paired with limited supply in the fallout of the ongoing pandemic.
What Has The Pandemic got To Do With Apple Price Increases?
Manufacturers and employers everywhere have been experiencing a shortage of staff. This is due to a number of factors, notably a reduction of company profits due to store closures throughout the global lockdowns. 
Businesses all over the world have experienced budget cuts and downsizing as a result of the pandemic. Many businesses have also implemented rotation schedules for the safety of their staff. As a result of factories and manufacturers downsizing, production is slower with limited staff working. 
We see this fallout of the pandemic spilling over into other aspects of the tech industry too, like the shortage of PlayStation 5's upon release. 
So How Much Will The iPhone 13 Range Cost?
If we compare it to the iPhone 12 range pricing, which is as follows: 
All starting at (higher storage space pricing options):
iPhone 12 mini (5.4inch display): £699 / €809 / $699
iPhone 12 (6.1inch display): £799 / €909 / $799
iPhone 12 Pro (6.1inch display): £999 / €1159 / $999
iPhone 12 Pro Max (6.7inch display): £1099 / €1259 / $1099
...and if the news from DigiTimes about TSMC increasing their pricing turns out to become a reality, it's likely that many of the iPhone 13 equivalents will be more expensive than that of the iPhone 12 range. 
While we can't say exactly what the price increase might be, we can cross our fingers that it won't be a lot! 
Make sure to check out our post all about what to expect from the iPhone 13 Apple Event. It's approaching fast! Make sure you're ready to protect your new iPhone 13 as soon as you get your hands on it by pre-ordering what you need using our discount code 20IPHONE13 at checkout.