06 Mar 2020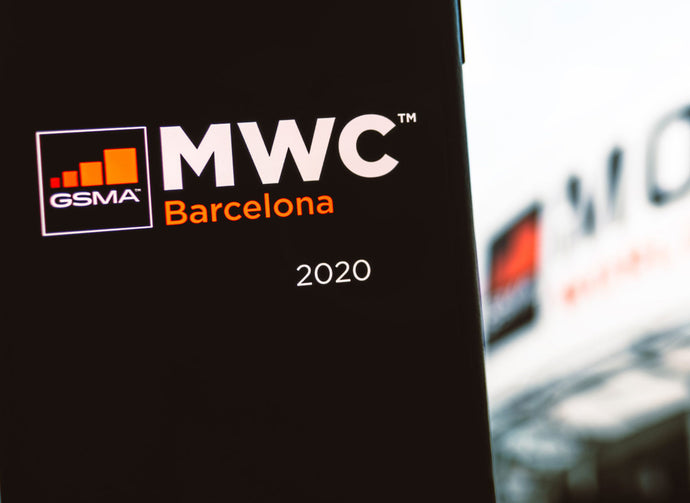 The MWC was canceled, due to the coronavirus outbreak. Ordinarily, this is the event where the tech industry would be introduced to new smartphone releases by the leading brands. Now, the brands are launching outside of this event, with industry-wide delays. 
Here are a few of the smartphones that we were expecting to see at the MWC, that we can't wait to get our hands on!


Nokia 10 release date
, news and rumours


Nokia 10 features
Like so many devices launching this year, the Nokia 10 is expected to be a 5G device. The Nokia 10 will feature a cutting edge processor along with the ability to support a 5G network. While this is great news as the industry heads towards 5G becoming the industry norm, this could also increase the price of the famously low-budget Nokia devices. 
The Nokia 10 is expected to have 6GB of RAM, offering consumers a lag-free seamless user experience.
The Nokia 10 battery is rumoured to be 4000mAh. We expect to see wireless charging on this device as built-in Qi technology becomes the industry norm.
Nokia 10 Storage
This device is predicted to have 128GB of storage, with the ability to upgrade to 256GB using a micro SD card. You can also have two SIM cards on this device so that you can keep your professional and personal contacts separate. 
Design & Display
It looks like the Nokia 10 will have a 6-inch bezel-less display with curved edges, with an image resolution of 4616 x 3464 pixels.
Nokia 10 Release Date
We estimate that the Nokia 10 release date will be at some point in March.
Camera
The Nokia 10 is expected to have 16MP + 8MP dual primary cameras on the back of the device, along with optical image stabilisation and a dual-colour LED flash. Video recording on this device offers 3840x2160 at 30fps. 
Some rumours point towards the Nokia 10 camera having an under-screen 13MP selfie camera, instead of one in a bezel or notch. Video recording on the front-facing camera is expected to offer 1920x1080 at 30fps.
Price
Given the price of the last Nokia mobile, the Nokia 9 PureView, we estimate that the price of this new device will be at least the same price at £549/$699.
Xiaomi Mi 10 and Xiaomi Mi 10 Pro release date, news and rumours
Specs
Thanks to the top-end Snapdragon 865 chipset with an adjacent 5G modem, both the Xiaomi Mi 10 and the Xiaomi Mi 10 Pro will be able to support 5G.
The Xiaomi mi 10 battery will have a 4,780mAh capacity. The battery on the Xiaomi Mi 10 Pro has a 4,500mAh capacity. This means that the Xiaomi mi 10 battery will last longer than the Xiaomi Mi Pro. 
That being said, the charging speeds on the Xiaomi Mi 10 Pro will be faster than the Xiaomi Mi 10. The Xiaomi Mi 10 has 30W standard charging, where the Xiaomi Mi 10 Pro has 50W fast charging, 30W wireless charging and 10W reverse wireless charging. Reverse wireless charging allows you to use your device as a wireless charging mat for other devices. 
Xiaomi mi 10 Storage
In terms of storage, the Xiaomi Mi 10 will be available with 128GB and 256GB, along with 8GB or 12GB of RAM. The Xiaomi Mi 10 Pro has the same RAM but storage options bump up to 256GB and 512GB. 
Design & Display
Both the Xiaomi Mi 10 and the Xiaomi Mi 10 Pro look very similar to one another, both with curved edges on the screens. Both devices also feature a 6.67inch 1080 x 2340 OLED screen with HDR10+, and a screen refresh rate of 90Hz for a smoother user experience.
Xiaomi mi 10 Release Date
The Xiaomi Mi 10 and Xiaomi Mi 10 Pro were announced during an online-only event in China on the 13th of February. We were expecting these devices to be released on the 23rd of February at the Mobile World Congress, however seeing as this event was cancelled due to the coronavirus outbreak, we now expect to see a global launch of these two exciting new devices early March.
Camera
The main camera on both the Xiaomi Mi 10 and Xiaomi Mi 10 Pro is 108MP, supporting 8k video recording and taking incredible quality pictures.
On the Xiaomi Mi 10, there's a 13MP ultra-wide camera, 2MP macro snapper, and a 2MP depth sensor. 
On the Xiaomi Mi 10 Pro, there's a 20MP ultra-wide camera and two telephoto lenses. One of the telephoto lenses is 8MP and supports 10x hybrid zoom. The other lense is 12MP with 2x optical zoom, used for portrait mode. 
Both devices have 20MP front-facing cameras. 
Price
It looks like the base model will be sold for around £440/$570, with the Xiaomi Mi 10 Pro price being around £550/$715.
Huawei P40 release date
, news and rumours
There seem to be a lot of conflicting rumours out there about the Huawei P40, so while these are simply predictions, we've included the rumours that we think are the most likely to be true. 
Huawei P40 Specs
It's rumoured that the Huawei P40 will feature a 4900mAh non-removable battery. 
While we're hoping the Huawei P40 will feature wireless charging, we wouldn't be surprised if Huawei didn't include this in the P40. We've only had the wireless charging feature available for the Huawei P30 Pro and the Mate 20 Pro. Maybe it's just a matter of time though before Huawei start to include this feature in its non-pro phones, seeing as it is becoming the industry norm. 
It looks like the Huawei P40 will run on the Qualcomm Snapdragon 855 and will have the ability to connect to 5G like it's competitors. 
Design & Display
Huawei are renowned for their innovations with their cameras, however, they've got a bit of a reputation for falling behind with their displays. We're really hoping to see Huawei fit their P40 with AMOLED tech with QuadHD or even 4k. 
It looks like the Huawei P40 will be available in Black, White, possibly an almond-type colour and a blue colour. 
Unlike what appears to be the new norm for smartphone design, leaked screen renders suggest the Huawei P40 will come without a curved screen. This being said, we have seen curved screen protectors for the P40 out there, so this leak may be dubious. 
Huawei P40 Release Date
An event to launch the Huawei P40 has been scheduled for the 26th of March, despite the ongoing Huawei ban, making it impossible for new devices to feature any Google apps.
Huawei P40 Camera
Huawei is known for their excellent quality cameras. They're arguably the best in the game when it comes to smartphone cameras. 
The Huawei P40 is no exception, with rumours suggesting this device will have a five-camera array consisting of a 64MP main camera, a 12MP zoom camera, and ultra-wide, depth sensing and macro cameras of unspecified resolution. 
It would appear that Huawei are focusing on improving their front-facing camera with the P40, and focusing less on the rear camera. 
How much is Huawei P40
?
We expect the Huawei P40 to cost slightly more than its predecessor. We're estimating somewhere around the £700 price point. 
The industry is waiting patiently for more news on these devices after the MWC event was cancelled. Hopefully, we'll get our answers soon! We'll be sure to keep you informed. Make sure to subscribe to our newsletter to get the latest updates on the Nokia 10, Huawei P40, Xiaomi mi 10 and more!
A blog by Gabrielle Lazareff
References:
https://www.techradar.com/news/nokia-10
https://www.gadgetspit.com/nokia-10-5g-price-and-features/
https://www.techradar.com/news/xiaomi-mi-10
https://www.techradar.com/news/huawei-p40
https://www.techradar.com/news/huawei-ban