26 Aug 2016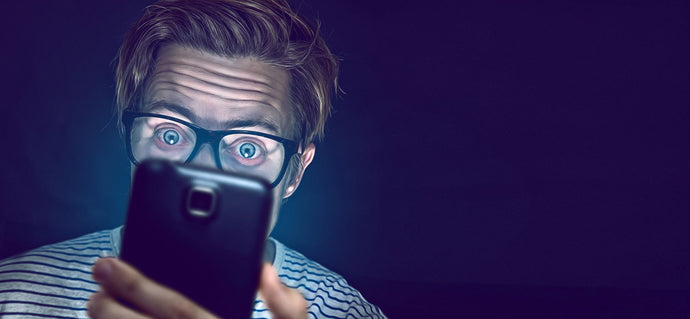 'Why doesn't my iPhone 6s/6 screen protector cover the entire front of my screen?' We have the answer.
When you think of curved smartphone screens, you'd think of Samsung with their S6 edge and the newer S7 and S7 edge. You probably wouldn't think of Apple. However, Apple have had a curved finish on their screens since iPhone 6, drastically changing the industry standard of glass screen protection.
It's safe to say that the case and screen protector market was at its easiest back in 2012 when the iPhone 5 was released. The device was perfectly shaped for simple, effective case design, and the flat screen meant glass screen protection was flat, simple and offered full edge-to-edge protection. This was the industry standard, but when the iPhone 6 was released back in 2014, things changed.
The curve on the iPhone 6 screen goes practically unnoticed to the naked eye, however it resulted in a massive change in the market of glass screen protection. Using regular, flat glass, to achieve edge-to-edge protection on a curved device wasn't possible as it resulted in a slight gap under the flat glass of the screen protector and the curved, device screen along its edges. This exposed the flat edges of the glass screen protector and resulted in the glass chipping and breaking when even slight pressure was applied. The solution was for the flat glass to cover the flat, live area of the screen only, leaving a small gap between the screen protector and the edge of the device screen.
This change in the industry standard almost felt like a step back. We've gone from edge-to-edge protection with the iPhone 5, to glass that leaves a slight gap around the edges of your device screen. Why not just have curved edge-to-edge protection as the industry standard? There are two main reasons for this; consumer retail price, and compatibility with cases.
Flat glass is cheaper to make. Therefore, it's cheaper to buy for the consumer, and the amazing thing is, it still does a remarkable job at protecting your device screen (so long as it's been tempered for 4+ hours and has a hardness rating of 9H, as OptiGuard glass does). This type of glass screen protection is also found to be extremely case friendly. Many cases for the iPhone 6 and upwards are designed with a bevelled edge to protect your device screen when face down. The issue with this case design, of course, is that it isn't so compatible with edge-to-edge screen protection and could cause the screen protector to lift by pushing against its sides.
Curved glass screen protection, or '3D edge-to-edge' screen protection is more complex and expensive to manufacture due to the slight curve around the edges of the glass. As a result of the unique design quality, they are viewed as the 'premium' range of screen protection, and while they aren't always as case friendly as the flat glass, they cover the entire front of the screen and some are even made with unique fashion features.
As there are so many different case designs out there, both of these glass screen protectors have a place in the market. They both cater for different needs, be it budget, style, or compatibility with cases. It's opened up a whole new world of case design, and a new world of fashion screen protectors!
Not sure if you're in need of an edge-to-edge or a case-friendly glass screen protector? Try our quick game to find out what protection suits you the best!