25 Jul 2017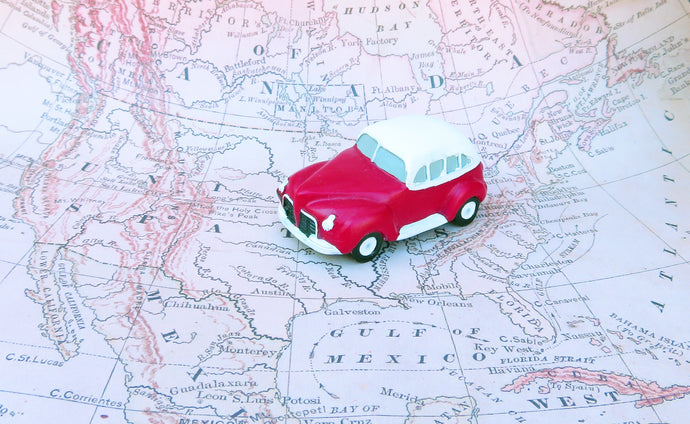 Road trips can be amazing, even life changing experiences. You can see new places and meet new people. It doesn't matter if you're exploring a whole new country, getting to know your home country, or just heading to the beach, road trips are an important part of summer fun. Just getting out of your comfort zone and seeing new places can help you expand your horizons.
If you're going to go on a long road trip, however, you better make sure that you're prepared. A bit of careful planning can go a long way in ensuring that your trip goes off without a hitch. On the other hand, if you forget to pack the right essentials you might find yourself stranded, without a phone, or suffering another inconvenience. That's why we've put together this list of the best supplies and necessities for your road trip.
1. Water & Snacks
The road can get long, and the road to a pit stop can be longer than anticipated. Make sure you have a few bottles of water safely tucked away in case your thirst needs to be quenched. Packing some granola bars, nuts, and other foods that will stay fresh, even if the car gets hot, is also smart. This way, even if you find yourself a long way between rest stops and towns, you'll still be able to quench your thirst and hunger.
In the past, if you wanted to go on a road trip, you could expect to bring along a number of maps, CDs, tapes, and other things. Now, you can simply download MP3s onto your smartphone and use map and direction services. Unfortunately, your phone could run out of battery life quite quickly if you don't have a car charger.
Fortunately, QDOS has designed a number of great car charging accessories that will be perfect for your road trip. If it's just you and another traveller, you can opt for our Powersteel Car Charger. This dual port car charger is perfect for charging up to two smartphones at the same time. It's also been cleverly designed with a feature we hope you'll never have to use. If you find yourself in an emergency situation where you have to evacuate your car, the end of the PowerSteel car charger has been designed with a point that will break your car window when hit against the window.
Have more passengers coming along for the ride? Then you should opt for the SharePort Car Charger. This charger's detachable extension hub makes it easy for people in the back seat to have access to power, to charge their phones/tablets/cameras and more. With SharePort, you can charge up to four devices at once. This means everyone can keep their phones fully charged at all times! Happy phones, happy passengers!
4. Jelly Belly Air Fresher
Fact is, long car trips can produce some rather unpleasant smells. Thankfully, Jelly Belly Air Fresheners rock! This best-selling air freshener has earned its title as the UK favorite. The favorite around the QDOS office is grapefruit, but if that doesn't tickle your fancy, you'll be able to find a scent that suits you. An air fresher is an easy thing to overlook, but nice scents help lead to great travels.
Are your automobile speakers on the fritz? Planning on having some picnics and other roadside stops? Want to ensure you can always jam to the best beats? The Q-BOPZ portable speaker offers great sound in a convenient, compact package. This Bluetooth speaker can suction to your window, or right to the back of your phone! With 8+ hours of battery life, this handy little speaker will be your best friend on your travels. At the time of writing this list, the Q-BOPZ is 50% off!
Conclusion: "Life is what happens to us while we are making other plans"
Many of the events that unfold throughout the course of our lives are unexpected. This is especially true when it comes to road trips. It's easy to make a wrong turn, or to forget an essential item. That's why you need to plan and pack ahead! And remember, your smartphone is now a vital travel companion, so make sure you have all the right smartphone accessories! Enjoy your trip!