20 Nov 2018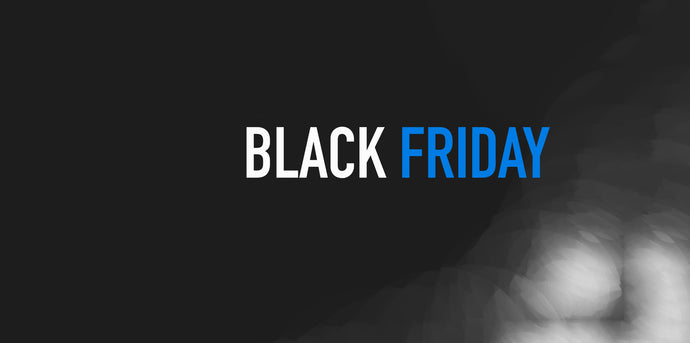 'Black Friday' is still a term that is relatively alien for us here in the UK, after all, it has only recently become hugely popular this side of the Atlantic. Therefore, we can be forgiven for not knowing where the term comes from, as all of us now associate the phrase with massive sales, marketing campaigns and high streets full of shopping bags.
Black Friday marks the day following Thanksgiving, once again an alien celebration to us Britons. As Thanksgiving is celebrated on the fourth Thursday of November, not sure as to why it's on a Thursday (perhaps Abraham Lincoln wanted another day off), Black Friday marks the beginning of the Christmas shopping season. Mothers everywhere however will argue that the Christmas shopping season starts on Boxing Day.
Supposedly Police in Philadelphia were the first to come up with the name 'Black Friday' as a means to describe the traffic, hustle and bustle and overall mayhem surrounding the city centre shoppers on the day after Thanksgiving. This for me makes a lot of sense, particularly when you see on the News or Social Media, shoppers clambering over each other, even resorting to violence to get the limited time offers and save some money.
Retailers however would dispute this, describing Black Friday as the day in the yearly cycle that the business traditionally turns an operating profit, as a loss is written with red and profit black. We think this is disputed because of the negative connotations with the PPD origination of the term, it would be more difficult for the Marketing and PR department to justify selling you a 42" TV for £30 if it was associated with violence.
Personally, I think there's something rather funny in believing that the name given to the single biggest shopping day in the West was created by a Police officer's wit, rather than a team of Marketers. Either way, Black Friday is now a huge success in the UK, even Europe. Despite being unaware of the origin, we're always happy to get anything and everything at a discount.
Will QDOS have any Black Friday deals?
Yes! We were very generous compared with much of the marketplace last year. Luckily, not much has changed this year. We'll be offering a massive 40% OFF all QDOS items, all you need to do is add the items to the cart, and the discount will be applied. You will be able to take advantage of this offer from Thursday 22nd until Monday 26th, so there's absolutely no rush! Although we can't guarantee all stock will last.
We hope all our American friends a wonderful Thanksgiving, and hope everyone has a fantastic Black Friday weekend!
Some outstanding Black Friday deals: