19 Feb 2018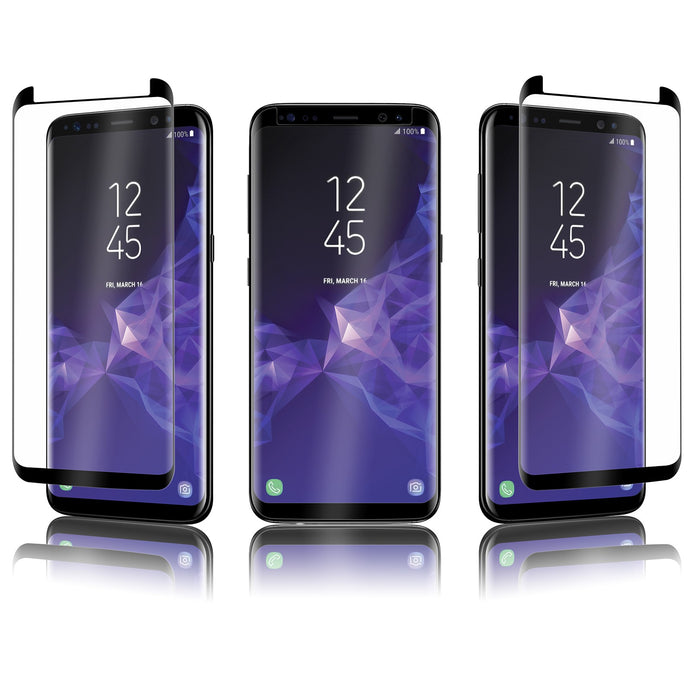 Pending the imminent release of the much anticipated Samsung Galaxy S9 (to be announced February 25), we're looking at what to expect from this year's flagship phone from the South Korean tech giant, based on early rumours, pre-release information and leaked pictures of the device itself. The main question on everyone's mind however is will the Galaxy S9 square up to the revolutionary iPhone X, or will it surpass it?

The one thing Samsung have teased about the device themselves, the S9 should have a very nice camera. Using the quote 'The Camera. Reimagined.' We're expecting nothing short of the best available on the market in this area. From what we can see in 'leaked' images, the camera position on the S9 has moved from the top to a more central position, with the S9+ adoption a dual camera functionality, much like the iPhone X & iPhone 8 Plus.

In terms of the rest of the phone, there are little design changes from the Galaxy S8. The device still boasts a curved screen feature which falls short of the very top of the phone to accommodate the front-facing camera, sensor, and speaker. This is of course unlike the iPhone X, that utilizes a screen that wraps around these features, with the dreaded 'notch'. The fingerprint scanner on the S9 is also fully expected to remain on the back of the device.

For those who want to get a little more technical, the Galaxy S9 is heavily expected to feature the Snapdragon 845 processor, which boasts a supposed 25% increase in performance compared to the Snapdragon 835 featured in the Galaxy S8, according to Qualcomm.

Bixby will have its first birthday on Samsung devices soon and will be returning for the Galaxy S9. This is one area that manufacturers have put a lot of time into in recent years as AI/personal assistants are seen as more important to the consumer. Since the initial release of Siri for the iPhone, not too much has been done to improve it (not noticeably at least). This is certainly an area where Samsung has undoubtedly surpassed Apple and has definitely made a lasting impression on consumers.

A rival to Animoji? That's right. In one of the more recent leaks, we see a feature of 3D emoji figures, much like Apple's Animoji, suggesting Samsung may be releasing something similar for its users.

And the price? We fully expect the Galaxy S9 to be more expensive than its predecessors, especially with Apple charging in excess of £999 for their flagship devices. Of course, the more competitive nature of the company will not allow them to charge quite this much, we'd expect the S9 to be in the region of £700-£800, with the S9+ being £800-£900, based on the pricing for the Galaxy S8. We doubt anyone would complain however if Samsung decided to maintain pricing to help the consumers' wallets.

Are you planning on getting a Samsung Galaxy S9 or S9+? Give your phone the protection it deserves with our brand new OptiGuard Glass Curve Black, a curved edge-to-edge tempered glass screen protector with a revolutionary applicator tool to ensure the perfect fit. OptiGuard lifetime warranty included. Available to order now: