15 Mar 2018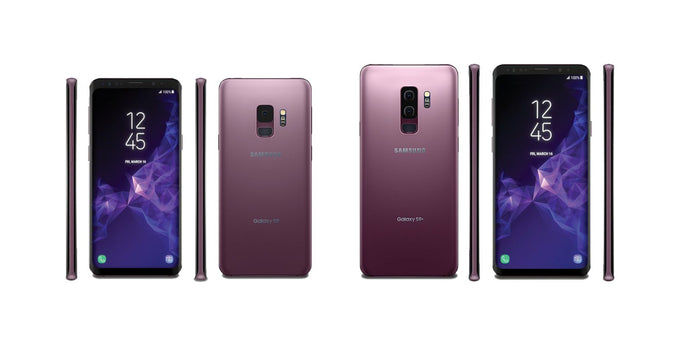 The new Samsung Galaxy S9 and S9+ were made available last week to those who pre-ordered the device, so we were able to get hands-on with the Galaxy S9+ over the last few days.

The device certainly is impressive, even if visually there is little to tell it apart from its predecessor, the Galaxy S8+. The feel of the phone in your hands, along with the super-smooth operating system does more than enough to persuade you that you are holding something very powerful, and very expensive.

Our favourite improvement on the Galaxy S9+ is the camera. The rear 12MP dual camera provides impeccable picture quality, whilst the front camera isn't that far off either. We have spent a lot of time playing around with the "super slow-mo" feature, which doesn't disappoint. As many adverts preluding the launch suggest, you really can create some incredible footage, although most of ours to date has been watching the dog trying (and failing) to catch a treat at 960 frames per second. 


When using the device however, one concern with the Galaxy S9 models is that there is no major improvement in battery life. With regular day-to-day usage, it doesn't seem to last any longer than its predecessor. 'Expert reviews' even suggests that the Galaxy S8+ still has a longer battery life than the brand new Galaxy S9+. Read their article here.

One thing that we are excited to use more on the Galaxy S9+ is the Bixby AI feature. Among a handful of improvements, the device can now translate text almost instantly using the rear-facing camera. No doubt we will be using this everywhere we go to put it through its paces.


Forgetting the battery life, it does feel like Samsung have listened to their customers to create an improved version of the S8 models, such as moving the fingerprint scanner to a more natural location, for example. 

With this being said, despite the fact we love that Samsung has listened to its customers and improved on last years' model, they aren't innovating quite as much as we would have liked. For the price tag of £869 (£70 more than the iPhone 8 Plus), we would have liked to see some dramatic improvements and ground-breaking innovations.


All things considered, it is a fantastic device, without a doubt one of the best currently available. If you need a job doing, the S9+ can almost certainly deliver. It does make us think however, where are Samsung going to go from here?
If you want the ultimate Screen Protector for the ultimate Samsung phone, take a look at the QDOS OptiGuard Glass Curve Black; a glass screen protector that covers the Galaxy S9/S9+ infinity display, includes an easy-applicator tool for the perfect fit and lifetime warranty. Find out more.
Take a look at the OptiGuard Glass Curve Black for Samsung Galaxy S9 in action in our Application Video.