22 May 2018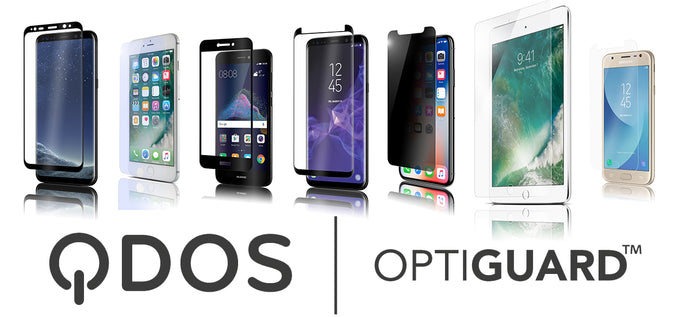 As of July 2018, the way you make OptiGuard replacement claims via the QDOS website is going to be a little different. Don't panic! All of our OptiGuards are still covered by the same Lifetime Warranty as the day you purchased them*. The process is simply going to get easier, and more user-friendly.

What's new?

We have listened to customer feedback over the years and many of you will be happy to know we are transitioning to an account-based system, so no more OGW reference numbers!

Customers registering a new device with us will automatically be signed up for a QDOS account, and those who purchase their OptiGuard directly from the website will have their device automatically registered, so you're covered from day 1. Now you will only have to remember your login details, all the information you need for your replacements will already be there and waiting for you when you log in.

A key part of the update is that all replacements will be processed as an 'order' through the QDOS website. Don't worry, your replacement OptiGuard will still be FREE as per the terms and conditions of the Lifetime Warranty. Successful claims will however, be charged a small 'shipping and handling' fee, the cost of which will depend on your location in the world.  Some of our customers might recognize this fee as it has always been a part of our Terms & Conditions, although rarely enforced.

You will still have to upload a picture of the damaged OptiGuard with every claim, however, the proof of purchase will only have to be uploaded the once. This is to minimize claim fraud so we can continue to provide genuine customers with the top quality screen protectors.

The new process will also have the option to view in English and French from start to finish as we recognize our valued customers across the channel.

If you have any questions about the new process, you can contact one of our team at customersupport@qdossound.com. Our aim for this update is to make the replacement process easier and quicker, so your screens remain protected. 
*OptiGuards with Lifetime Warranty are region specific. Please make sure the Lifetime Warranty is active and valid in your region before making a claim. You can find out if your region is covered in our Terms and Conditions.