22 Apr 2023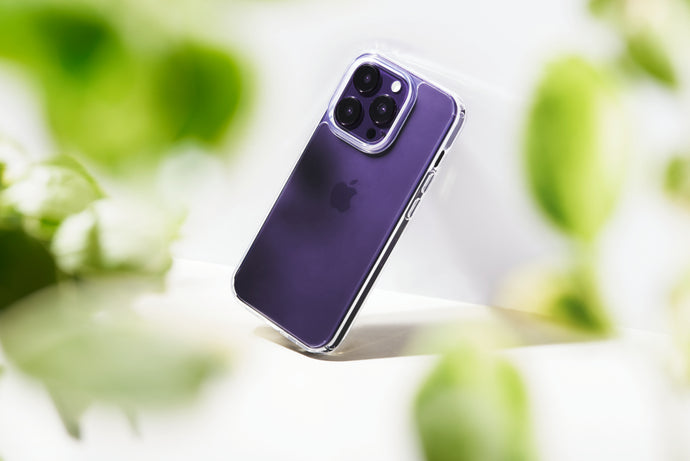 It's Earth Day today, and this year's theme is 'Investing in our planet'

So, let's get straight to it – when it comes to sustainability, we really do mean business.

Our sustainability goals are intertwined into every single conversation, process, and strategy at QDOS. We ask ourselves daily 'How can we prove to you that we care as much about the planet as we do about our products?'
Small steps, big impact
With so much Greenwashing going on out there, it's easy to become frozen by a fear of saying or doing the wrong thing.

But we can promise you this – we won't make claims or use grand words if we can't back them up with legitimate actions, statistics, or proof.

The incremental changes are the ones that over time will have the biggest impact, so we're working steadily to make a difference across our entire supply chain.

Whether that's through our relentless pursuit of increasing the percentage of recycled plastics in our products, to working with our manufacturers on water and energy saving processes all the way through to the launch of our beautiful 100% recyclable packaging, we're on a mission to go green across our entire supply chain.
Our sustainability story
2019
•  Launch of ECO range – 12 new cases made from 81% PBAT bioplastic - a natural, biodegradable & non-toxic alternative to plastic.
•  We became a 1% for the Planet partner - 1% of all products from the ECO range donated to environmental NGOs

2020
•  We launched our 100% recyclable OPTIGUARD applicator made of 100% recycled plastic
•  We established our ISO14001 supplier network - every partner we work with must comply with 1S014001 environmental standards, making more efficient use of resources and reducing waste

2021
•  Our manufacturers installed new production units, saving up to 78% energy & recycling over 3,000 litres of water per day
•  We applied a 10% cap to glass scraps for our OPTIGUARD range, hugely reducing our wastage of glass during the manufacturing process
•  We worked in partnership with the factory to ensure that our Optiguard glass offcuts would be made into new glass panels for use in other products

2022
•  We gained Global Recycled Standard (GRS) Certification showing our commitment to being completely transparent with our customers about the percentage of recycled materials in our products
•  QDOS gained Origine France Guarantie (OFG) certification - being awarded this prestigious certification highlights our commitment to investing the French economy (one of our largest retail markets), creating new job opportunities and reducing our carbon footprint by moving our production processes to local manufacturers.
•  We launched our 100% recycled & recyclable packaging – made with Forestry Stewardship Council Certified paper
•  We joined the AMFORI Association, a Global auditing body which promotes welfare, safety and sustainability best practice through rigorous independent audits of our manufacturing and supply chain
•  We joined the Terracycle customer recycling initiative – a specialist recycling scheme for products which can't be recycled via household recycling

2023
•  Coming soon - our first recycled glass screen protector


What's next?
Recycling campaigns – if you're a customer reading this, then we need you to play your part. We urge you to read our recycling pages and help us to make sure that any old QDOS products aren't being sent to landfill.