10 Apr 2018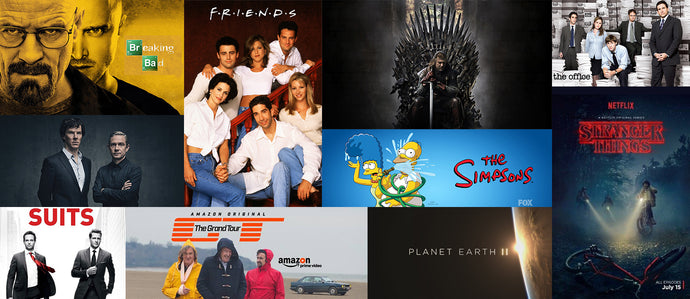 Apple TV is just one of the many ways in 2018 to watch TV without having a television license or an aerial. All you need is a fairly good internet connection and you can gain access to hundreds of thousands of hours of content and live TV channels every time you want to slump on the sofa. But is Apple the top dog, or do its competitors Google and Amazon come up trumps when it comes to quality?




We made a similar comparison with these 3 brands for their home/smart assistants. You can find that article here.
Unlike the personal assistants, Apple was actually the first of these brands to announce their products. The first generation Apple TV was announced back in 2006, even before they released the legendary iPhone. The 5th generation of Apple TV (latest) was announced in 2017 alongside the keynote speech for the iPhone X. The key feature of this update allows users to watch films and programmes in 4K HDR quality, something which is shared with the latest Amazon Fire TV and Chromecast Ultra, none of the devices fall short in the picture quality category.




What about price?

There are two winners in this department. The Chromecast Ultra is available for a modest £69, whilst the 4K ready Amazon Fire TV isn't far behind at £59.99 (usually £69.99). In true Apple fashion, the Apple TV starts at a whopping £179. So what does Apple offer that the others don't to justify the massive price difference?

The Apple TV stands out from the other two devices as it is more than just a media streaming device, it is essentially capable of being a standalone player. As it comes with its own Siri remote, you are able to download apps and even play games; not much of a consolation if you're just into watching regular TV, but at least the option is there! If you have content on your iPhones/iPads/MacBook that you want to play through the big screen, the Apple TV allows you to do this with ease, something that cannot be replicated with the Amazon device, even if you have Android devices instead. This can be replicated with the Google Chromecast to a certain point with Android devices, with some screen mirroring functions available.




Without getting too technical, there really isn't much to split any of the devices in terms of picture/streaming quality. In fact, much of it depends on what TV you have and what your internet speeds are like. If you're looking to purchase any of them, it is always recommended that you check that the device you are looking at will be able to work at its full potential with the TV that you have.

Content isn't currently something you have to worry about when looking at each device, as currently none of the devices comes with free, original content (unless you include digital channels e.g. BBC iPlayer/ITV Hub/All 4). You still have to have a Netflix subscription/Amazon Prime on top of the device, so you are paying monthly subscriptions anyway. This might however change when it comes to Apple. Apple have invested around $1 billion in original content, which they look set to attempt to rival Netflix & Amazon Prime video one day, launching in 2019. Although much like Apple Music, we'd assume there will be a monthly subscription charge for this.




So if you're looking for something to easily stream your on demand/subscription TV all in one place, any of the devices are capable of plugging into your TV and doing the job for you. If you are looking for something more however, then the Apple TV is the only choice, equipped with a range of functions that the other devices lack, it really is top of the market…if you're willing to pay the premium price.