18 Oct 2018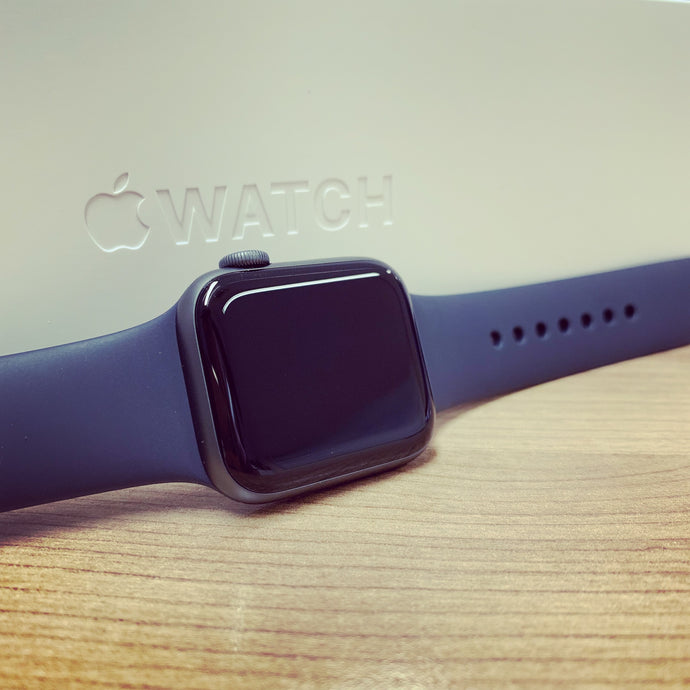 Friday 19th October will mark 4 weeks since the iPhone XS, XS Max and the Apple Watch Series 4 were made available to the public. For the first time ever, I decided to pre-order my new devices so I could get them on day 2, and now that I've had three-and-a-half weeks to adjust to my new devices, I thought I would share my feelings and experiences for the next generation of Apple tech.




To give a little background, I had previously owned an iPhone SE and a series 1 Apple Watch, alongside a MacBook Pro and iPad Mini, so I am used to the brand, company and their offerings. I was finally ready for a bigger and better phone, and wanted an Apple Watch that I wouldn't panic being thrown into the pool with, as the Series 1 wasn't waterproof. I was planning on getting the new iPhone regardless, as it was time to upgrade, but I was so impressed with the new design and supposed increased functionality of the Series 4 at the launch event that I decided to go for it over the Series 3.




The overall experience of getting a launch day device was the first thing that impressed me. As usual, with Apple, everything was very quick, clean and matter-of-fact. Even the delivery arrived in the time-slot suggested. The packaging was very clean and high quality and I wasn't bombarded with any unnecessary information via email. They only told me what I needed to know. 

Having set up my previous iPhones in-store, under the supervision, of employees who do it every day; I was a little apprehensive about activating my iPhone XS alone. After all, I had just spent £999 on something I plan on using every day for the next 2 years. Honestly, I think this was the easiest device setup I've ever done. Because I had my previous iPhone present, all I was required to do was scan the image that popped up on the SE with the XS and all my information, photos, apps, preferences, even conversations and search history transferred over to the new device within 10 minutes. Setting up FaceID was super easy, and after a few more questions from Apple, I was able to use the new iPhone, well before lunch on day 1.




I thought the absence of a home button would take some time to get used to, and navigating through the XS would be difficult to begin with. Again, I was pleasantly surprised with how natural it all feels. All of the movements are different, but when actually using the device, it felt like using the Apple devices in the past had subconsciously been training me to use this one. The only thing I still have difficulty with is accessing the status & function menu because it's all the way up in the top right hand corner. I'll admit, I have occasionally reached for the non-existent home button, this will definitely change with time.

I was most excited to try out the camera on the XS, as this is an area of significant improvement compared to the SE. It didn't disappoint. Compared to the older devices, it feels like you're using an expensive SLR style camera, not one which can be found on a phone. See the difference below.


These photos were taken from the same distance away from the ball, the XS captures far more than the SE, and displays a more accurate pallet
The Apple Watch was equally easy to set up, it was even quicker in fact. Because I had the Series 1, it was suggested that I set the Series 4 up as a brand new device because they are quite different. I went with Apple's suggestion and had to go through the 'which wrist do you wear it on' process again, but this took no time at all and was completed in no time using the recently activated XS. After probably only 3 minutes of syncs and updates, the watch was ready to use also.

After a short play with it, I realised I couldn't find the ECG function, something that was so highly praised during the keynote. After some online research, I found out that this function is still limited to North America, which is disappointing. I have been informed by an Apple employee that they are in discussions with the appropriate governing bodies to get this rolled out in other regions.

Aside from the minor disappointment with the ECG function, I couldn't be happier with my Series 4. It feels exactly like my old Series 1, but is noticeably less "chunky" despite the bigger screen, probably due to the rounded edges. Everything seems improved, it's faster, brighter and lasts much longer. It's exactly what I was hoping for…well, I was hoping for that ECG function. I can't wait to test the waterproof aspect of it, forgive me for not having done so already, after all, it is October.
Overall, I am really enjoying the two new products, if anything, they provide me with much more potential benefits than I could possibly use myself. My one concern with the iPhone X range, which is shared with many others, is the presence of glass, both front and back. Without AppleCare+, a screen repair for an iPhone XS is £282.44, over a quarter of the cost of the device itself. That means using the device with caution at all times.

This is why here at QDOS, we have developed an all-around glass case/screen protector solution just for the iPhone X range. We call this Infinity Glass. Two 9H scratch/impact resistant glass panels fused with an aluminium alloy frames magnetically come together around your phone to offer total 360 protection, without adding any bulk to your device whilst still allowing you to see your iPhone in all its beauty.