26 Aug 2021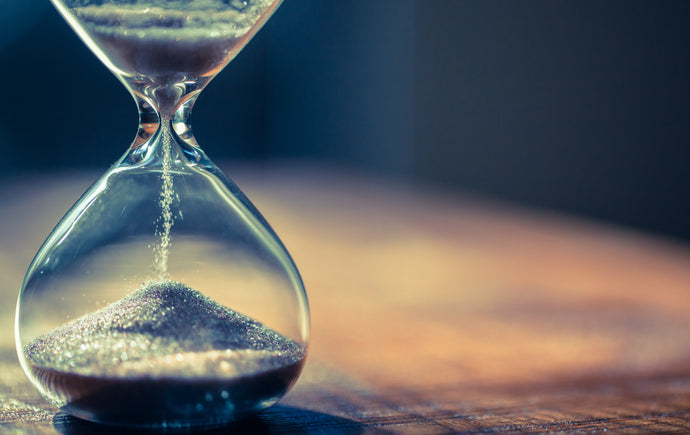 We're in the final countdown, one month away until we get our hands on a brand new shiny (or matte) iPhone 13! And maybe even some other new Apple products… We know we'll be picking up one of each of the new iPhone 13s to show off all our awesome products that we've been working hard to develop. Are you eager to get your hands on the soon-to-be-released, highly anticipated iPhone 13? What else can we expect to see at the 2021 Apple Event? And when exactly can we expect the event to take place? Let's jump straight into it. 
What Will Be Announced At The Apple Event 2021?
Apple is very careful to keep the market guessing about what will be announced at their events right up until the time of the live-streamed event. 
HOWEVER, we've been in this game since 2006 so it's safe to say that QDOS can make some pretty well-educated guesses about what will be announced at this year's Apple event…
Apple iPhone 13 range
Including four new devices, ranging in size, storage, and specs. The four models will be similar to what was offered for the iPhone 12 range. 
The iPhone 13 range will likely consist of:
iPhone 13

iPhone 13 Mini

iPhone 13 Pro

iPhone 13 Pro Max
It seems that we can expect all of these devices to be designed with a smaller notch. The notch is where the front-facing camera and light sensor are located, at the top of the device screen. The iPhone 13 Pro is expected to have a 120Hz display. 
Apple AirPods 3
Supposedly with a brand new upgraded design. It's rumoured that the newest version of the Apple AirPods, which originally came out in 2016, will feature a design similar to the AirPod Pro version with a rounder body and a shorter stem. We expect the Apple AirPod 3 to be announced at the event, however, it's possible that Apple will spread out these announcements, saving some of them for later in the year. 
What Else Will Be Announced At The 2021 Apple Event?
It really depends on how many new products Apple wants to squeeze into one event! We expect the following devices to be launched by Apple in 2021, either at the September event or later in the year:
Upgraded version of the Apple Watch

Upgraded versions of the Apple laptops

Upgraded versions of the iPads

iPad Mini 6

Apple Watch Series 7 (possible release in 2022)

New Entry to MacBook range (possible release in 2022)
2021 Apple Event Date And Time: A Tuesday In September
It's safe to assume that Apple is going straight back to their regularly scheduled yearly programming, launching the new iPhone 13 range (and more) in September of 2021. Last year, Apple saw delays in manufacturing due to the global Coronavirus pandemic, which in turn delayed the 2020 Apple event to the 13th of October. Apple typically hosts their events on Tuesdays, so it's speculated that the event could either be the 14th or the 21st of September in 2021. It's only a matter of weeks now!
In the meantime though, if you fancy a protective case for your ANCIENT iPhone 12, check out our range and use code OLDSCHOOL for 20% off your basket! See you at the 2021 Apple event live stream!